Salbutamol 
Other name 別名

:

Albuterol

Common Trade Name(s) 常見牌子 :

Ventolin

Usage 效用

:

Treats spasms of asthma

/

chronic obstructive pulmonary disease 紓緩哮喘/慢性阻塞性肺疾病發作

Drug labels and icons : 需要時 When necessary / 吸入用 For inhalation use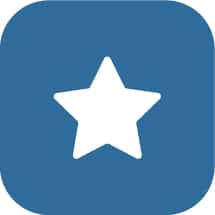 English
Introduction
Salbutamol is a quick bronchodilator (short-acting beta2 agonist). It is used to treat asthma attacks to open the airways to relieve symptoms. It takes 5-15 minutes to work. Correct inhaler technique is important. Incorrect inhaler technique decreases inhalation of the drug, losing the effectiveness of the drug and increasing risk of exacerbation of asthma/chronic obstructive pulmonary disease. 
Common side effects
tremor, rapid heartbeat, headache 
Precautions
Clean the inhaler regularly to prevent it from being stuck

Please ask a pharmacist or doctor if you don't know how to use it

If you find the frequency of using this drug has increased, inform your doctor/pharmacist

This drug should not be used regularly 
Who Cannot Take
/
Cautions with Other Medicine/Food
Azithromycin, ciprofloxacin, clarithromycin, linezolid (antibiotics)

Beclometasone (steroid)

Citalopram (antidepressant)

Digoxin (cardiovascular drug)

 
Pregnancy and Breastfeeding
Category C: Either studies in animals have revealed adverse effects on the foetus (teratogenic or embryocidal or other) and there are no controlled studies in women or studies in women and animals are not available. Drugs should be given only if the potential benefit justifies the potential risk to the foetus.
中文