Atorvastatin(阿托伐他汀)
Other names 別名:N/A
Common Trade name(s) 常見牌子:Lipitor 膽固清
Usage 效用:Lowers blood cholesterol 降膽固醇
Drug labels and icon  藥物標籤及其圖標 : Take orally 口服 / Avoid taking in pregnancy 孕婦忌用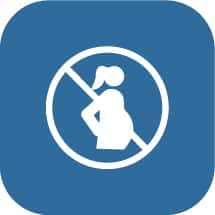 English
Introduction
Atorvastatin is a type of statin which helps to lower blood cholesterol levels by reducing total cholesterol production. It can also lowers the risk for cardiovascular events such as stroke and heart attack. 
Common side effects
Diarrhoea, muscle pain, urinary tract infection
Precautions
Tell your doctor or pharmacists if you experience abnormal muscle pain, tenderness, weakness, fever

Avoid intake of excessive alcohol

Avoid drinking large amount of grapefruit juice (not more than 2 small glasses per day)
Who cannot take
People with acute liver disease

Pregnant women or those trying to get pregnant 

nursing mothers
Cautions with other medicine/food
Alcohol

Grapefruit juice

Ciclosporin (immunosuppressant)

Antibiotics such as clarithromycin, daptomycin, erythromycin

Antifungal such as fluconazole, itraconazole, ketoconazole, miconazole, voriconazole

Antiretroviral such as lopinavir, ritonavir

Colchicine (pain relief in gout)

Diltiazem (anti-hypertensive drug)

Other lipid-lowering drugs such as ezetimibe, fenofibrate, gemfibrozil
Pregnancy and breastfeeding
Category X: Studies in animals or human beings have demonstrated foetal abnormalities or there is evidence of foetal risk based on human experience or both, and the risk of the use of the drug in pregnant women clearly outweighs any possible benefit. The drug is contraindicated in women who are or may become pregnant.
中文