Enalapril 依那普利
Other names 別名:N/A
Common Trade name(s) 常見牌子:Vasotec 悅寧定
Usage 效用:Treats hypertension, myocardial infarction (heart attack), heart failure 控制高血壓、心肌梗塞、心臟衰竭

Drug labels and icon  藥物標籤及其圖標 : Take orally 口服 / Avoid taking in pregnancy 孕婦忌用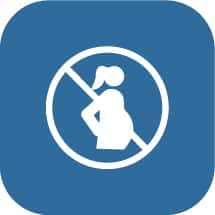 English
Introduction
Enalapril is an ACE (Angiotensin-Converting-Enzyme) inhibitor used to treat high blood pressure and heart failure primarily. It lowers blood pressure by reducing the narrowing of blood vessels.
Common side effects
Low blood pressure, dizziness, nausea, dry cough
Precautions
Report the symptoms of angioedema (e.g. swelling of the face, lips, tongue or difficulty in breathing)

Inform your doctor/pharmacist if you suffer from significant low blood pressure (fainting and lightheadedness) or consistent coughing
Who cannot take
People with history of hereditary, idiopathic or ACEI-related angioedema

People who took sacubitril within 36 hours
Cautions with other medicine/food
Alcohol

ARB such as losartan, valsartan (anti-hypertensives)

Potassium supplements and potassium-sparing diuretics

Nonsteroidal Anti-inflammatory drugs, such as Ibuprofen

Allopurinol (reduce uric acid)

Azathioprine, everolimus (Immunosuppressant)

Lithium (antimanic agent)

Heparins such as enoxaparin, tinzaparin (anticoagulants)
Pregnancy and breastfeeding
Category D: There is positive evidence of human foetal risk, but the benefits from use in pregnant women may be acceptable despite the risk (e.g., if the drug is needed in a life-threatening situation or for a serious disease for which safer drugs cannot be used or are ineffective).
中文