Amoxicillin + Clavulanic Acid (阿莫西林+克拉維酸)
Other names 別名

:

Co-Amoxiclav

Common trade name(s) 常見牌子: Augmentin

Usage 效用

:

Antibiotics 抗生素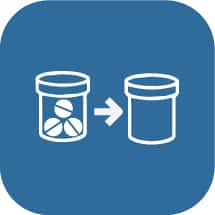 English
Introduction
Augmentin is a prescription drug, a common antibiotic from the penicillin group. It is used for bacterial infections such as community-acquired pneumonia, urinary tract infections, and lower respiratory tract infections This drug contains amoxicillin and clavulanic acid. 
Common side effects
Diarrhoea, allergy 
Precautions
If allergic or sensitive to penicillin antibiotics (rash, itching), avoid taking this drug.
Who Cannot Take
People allergic to penicillin/amoxicillin/clavulanic acid

People who had liver diseases when taking this drug (e.g. jaundice)

People who have severe renal disease
Cautions with Other Medicine/Food
Methotrexate (Anticancer drug and drug for rheumatic diseases)

Tetracycline (Antibiotic)

Warfarin (Anticoagulant)
Pregnancy and Breastfeeding
Category B: Either animal-reproduction studies have not demonstrated a foetal risk but there are no controlled studies in pregnant women or animal-reproduction studies have shown an adverse effect (other than a decrease in fertility) that was not confirmed in controlled studies in women in the 1st trimester (and there is no evidence of a risk in later trimesters). 
Drug labels and icons
請完成整個療程

i)___

療程天數

ii)

直至

DD-MM-YY 

Complete the whole course i) __ days of treatment ii) until DD-MM-YY
中文