Senna (番瀉)
Common trade name(s) 常見牌子 : Senokot, Senoside
Usage 效用 : Treats constipation 治療便秘


Drug labels and icons 藥物標籤及其圖標 : 口服 Take orally / 睡前服用 Take before sleep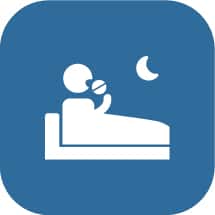 English
Introduction
Senna is a stimulant laxative, commonly known as Senokot. It takes about 8 hours to work and it's best to take senna at bedtime so it works in the morning. Avoid taking senna for more than a week because people may develop dependence on it and lose its proper bowel function. 
Common side effects
Abdominal pain, diarrhoea 
Precautions
Avoid taking Senna for more than a week.

 
Who Cannot Take
/
Cautions with other Medicine/Food
Amitriptyline (antidepressant)

Azithromycin, Clarithromycin, Levofloxacin, Ciprofloxacin (antibiotics)

Clozapine, Olanzapine (antipsychotics)

 
Pregnancy and Breastfeeding
Category C: Either studies in animals have revealed adverse effects on the foetus (teratogenic or embryocidal or other) and there are no controlled studies in women or studies in women and animals are not available. Drugs should be given only if the potential benefit justifies the potential risk to the foetus.
中文