Zolpidem (佐沛眠)
Common trade name(s) 常見牌子 :

Apo-zolpidem Tartrate, Zolpidem Sandoz Tablets

Usage 效用:

Treats insomnia 治療失眠

Drug labels and icons 藥物標籤及其圖標 : 口服 Take orally / 睡前服用 Take before sleep / 有睡意 may cause drowsiness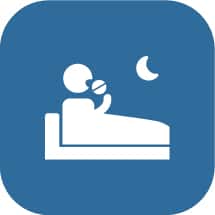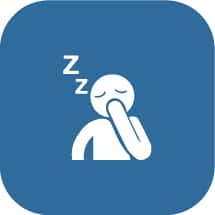 English
Introduction
Zolpidem is a sleeping pill used to treat insomnia. It allows people to fall asleep more quickly and reduces the likeliness of waking up during night. 
Common side effects
Drowsiness, dizziness, headache
Precautions
Avoid long term use, Do not stop medication abruptly after long term use.

Report if you experience complex sleep disorders, such as sleep-walking or sleep-driving.

Avoid alcohol while taking the medication.
Who Cannot Take
People who experienced complex sleep disorders after taking zolpidem or eszopiclone, such as sleep-walking and sleep-driving
Cautions with Other Medicine/Food
CNS depressants e.g. fentanyl, tramadol, cetirizine, gabapentin, pregabalin, scopolamine, codeine, morphine

Sedatives e.g. sodium oxybate, meperidine

Alcohol
Pregnancy and Breastfeeding
Category C: Either studies in animals have revealed adverse effects on the foetus (teratogenic or embryocidal or other) and there are no controlled studies in women or studies in women and animals are not available. Drugs should be given only if the potential benefit justifies the potential risk to the foetus.
中文